In fall / autumn, all the colours pop so beautifully, making the forest one of the most interesting places to be. And if the colours are not quite orange enough yet, you can always help it along with my Fall Colours Preset.
Fall Colours Stock Images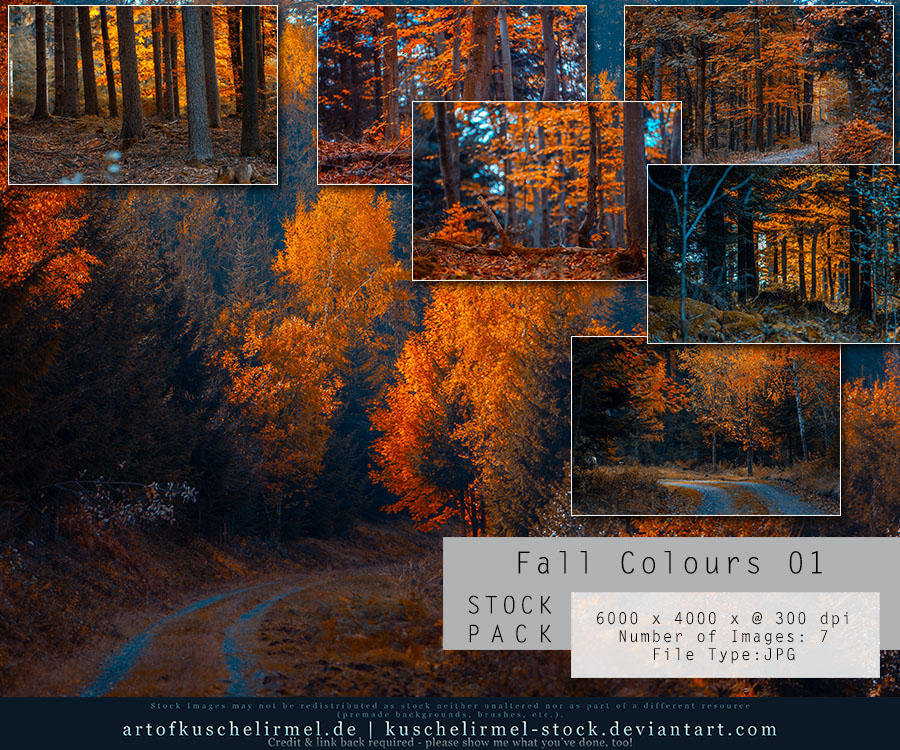 Fall Colours Pack I
7 JPG images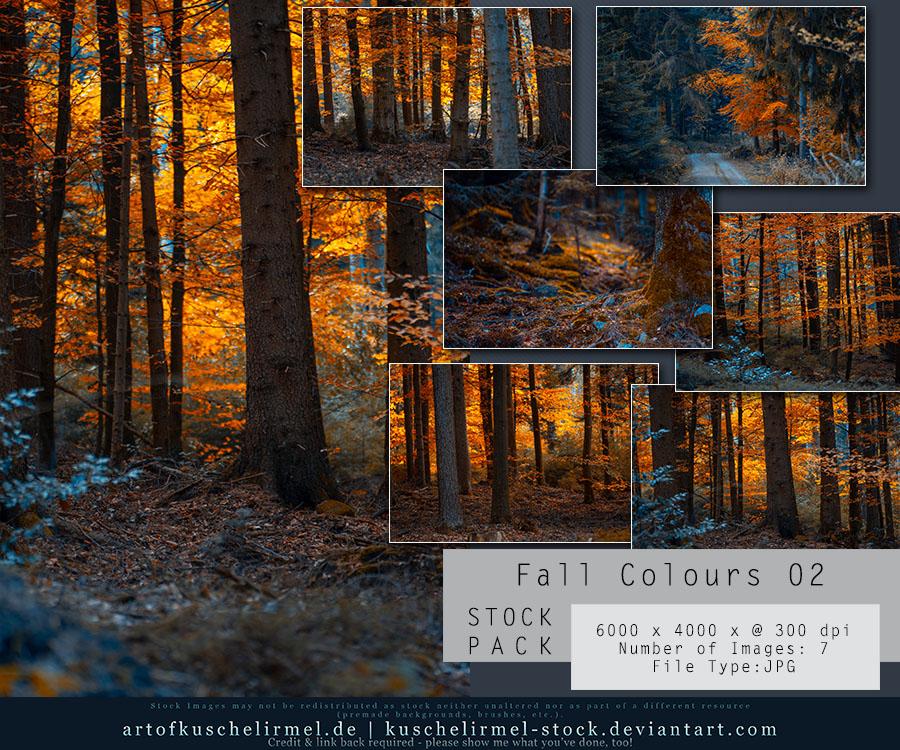 Fall Colours Stock Pack II
7 JPG images
Fall Colours Presets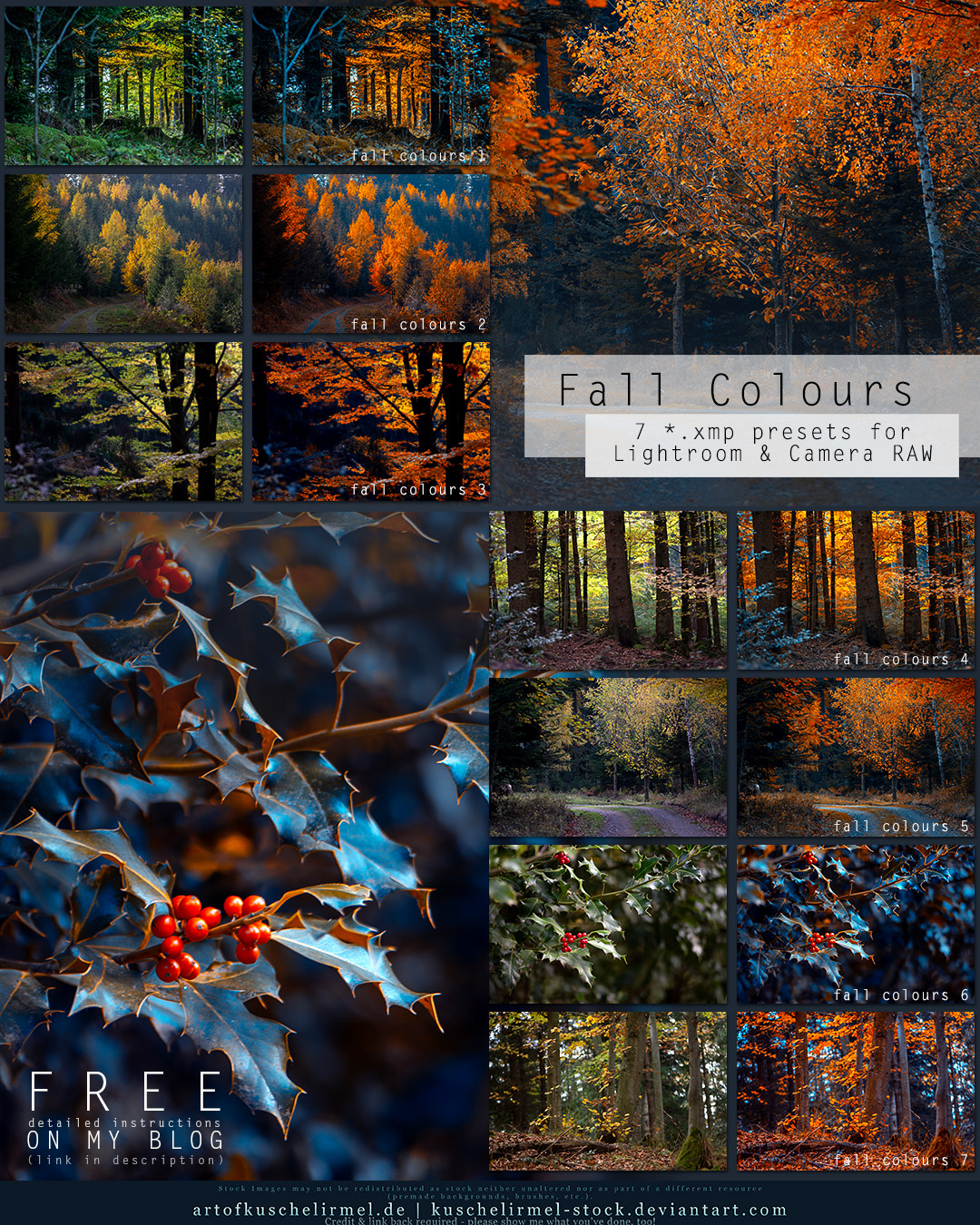 If you need some help on how to install & use these presets in Lightroom / Camera Raw, please take a look at this blog entry – everything is explained there.
As always, my stock and resources are free of charge as long as you stick to my simple rules, mainly: credit and show and do not redistribute. You can read my full Terms of Use here.