It has been super quiet around here, and I am very hyped to have finally created something new – and animated it! *woohoo*
Click the play symbol to see the animation!
It took me wayyyy too long to animate this bunch of butterflies 😀 But I learned a lot doing it and maybe next time it'll be easier… yeah sure 😉 Anyway, I love love LOVE butterflies and getting to animate some by hand was fun and will probably not be the last time.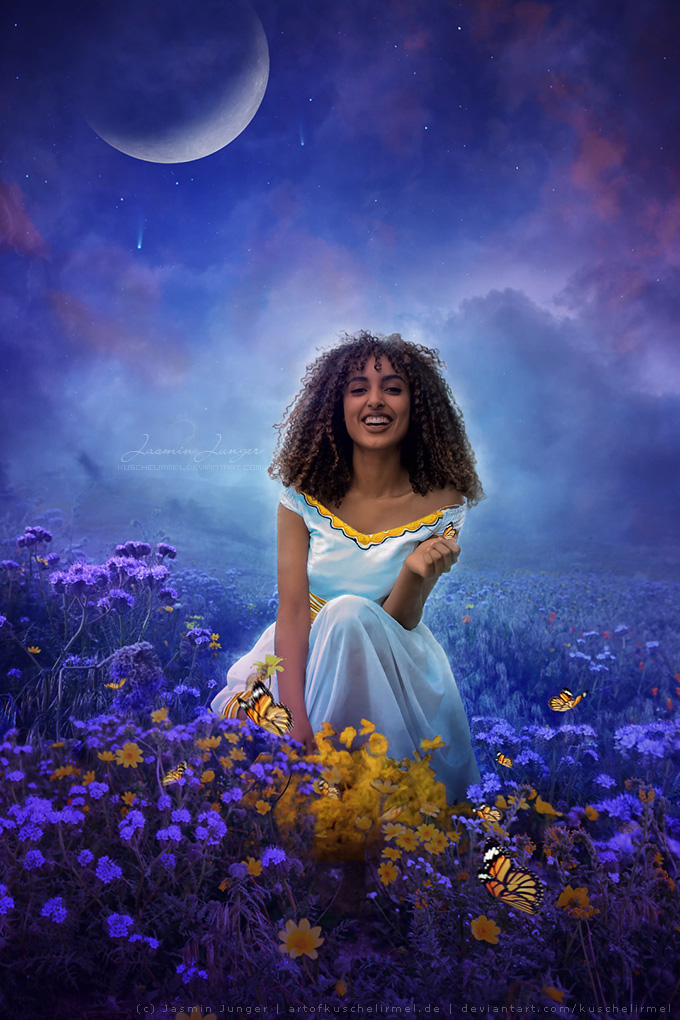 Stock Credits:
girl from unsplash.com |  flowers by little-spacey | butterflies Roy3D |  sky images by streamy-stockJewelsStockpelleron-stockPhenix59 | moon by Esmeralda-stock | stars from my own stock (that comet is NEOWISE)